Anthracite coal based granular,columnar , Powder Activated Carbon for sale
Coal column Activated Carbon is a porous carbon material, for cylindrical particles, appearance is black, non-toxic tasteless, high quality anthracite as raw materials, or by the high quality activated carbon as the carrier, the introduction of highly active desulfurization modifier or surfactant modification.
Through crushing, extrusion molding, carbonization and activation process refined but become. Equivalent to reopen the internal space, microporous increases greatly, its highly developed porous structure makes it has large surface area, so it's easy to with toxic or harmful gases in the air (harmful impurities) full access, this kind of highly developed pore structure - capillary constitute a strong adsorption force field.
Thus giving the coal column activated carbon adsorption performance. When the poisonous and harmful gases (impurities) touched the capillary strong adsorption force field around coal column activated carbon pore will immediately toxic and harmful gas suction hole (impurities) molecules, and to purify airy action.
Suitable for synthetic ammonia, methanol, methane gas, synthetic fuels, food processing, etc. In the process of production of desulfurization; Can also be used for city gas, water gas and semi water gas, petroleum gas, natural gas and other fine desulfurization.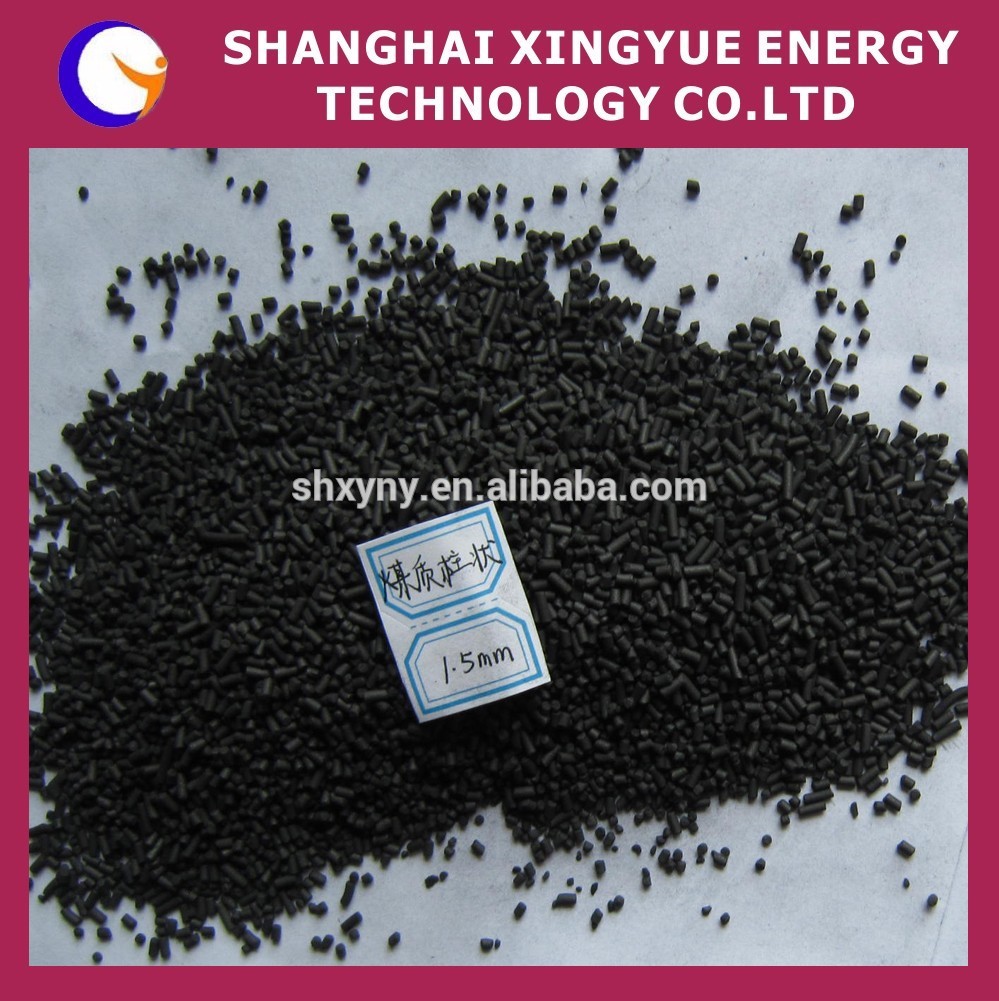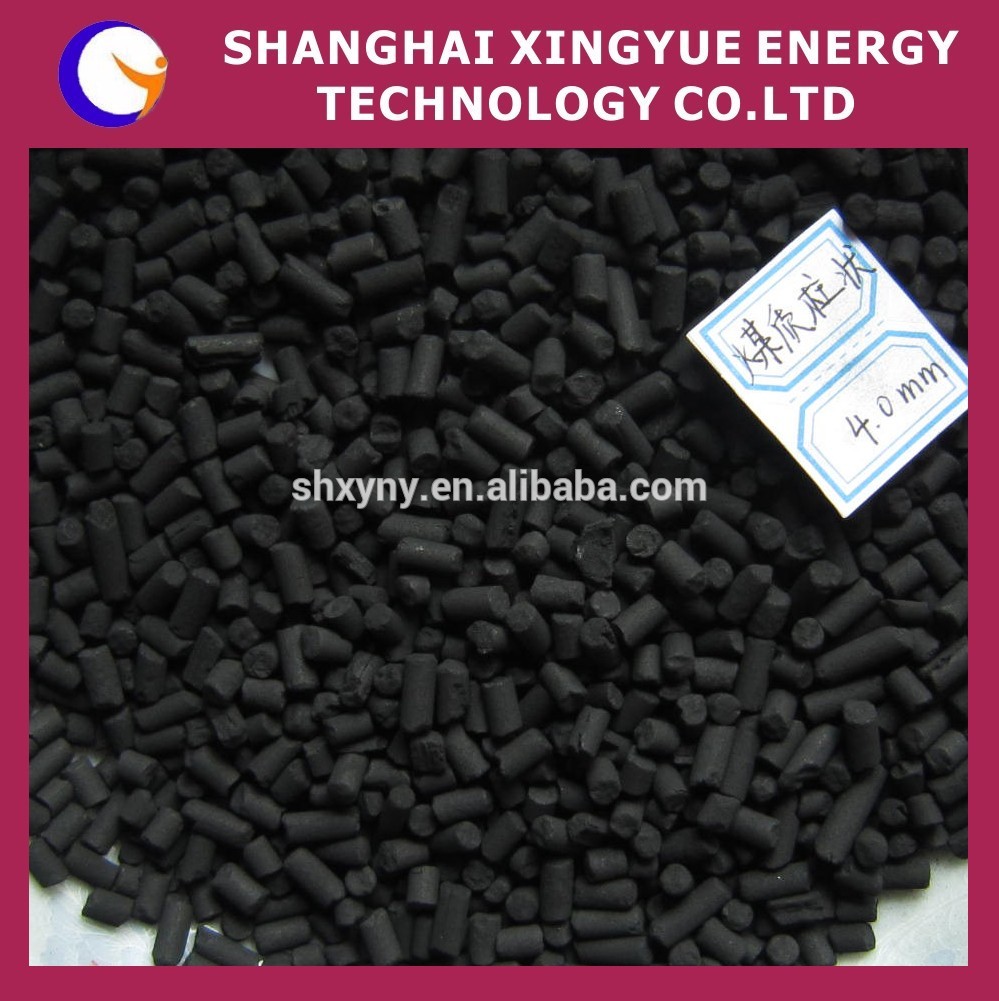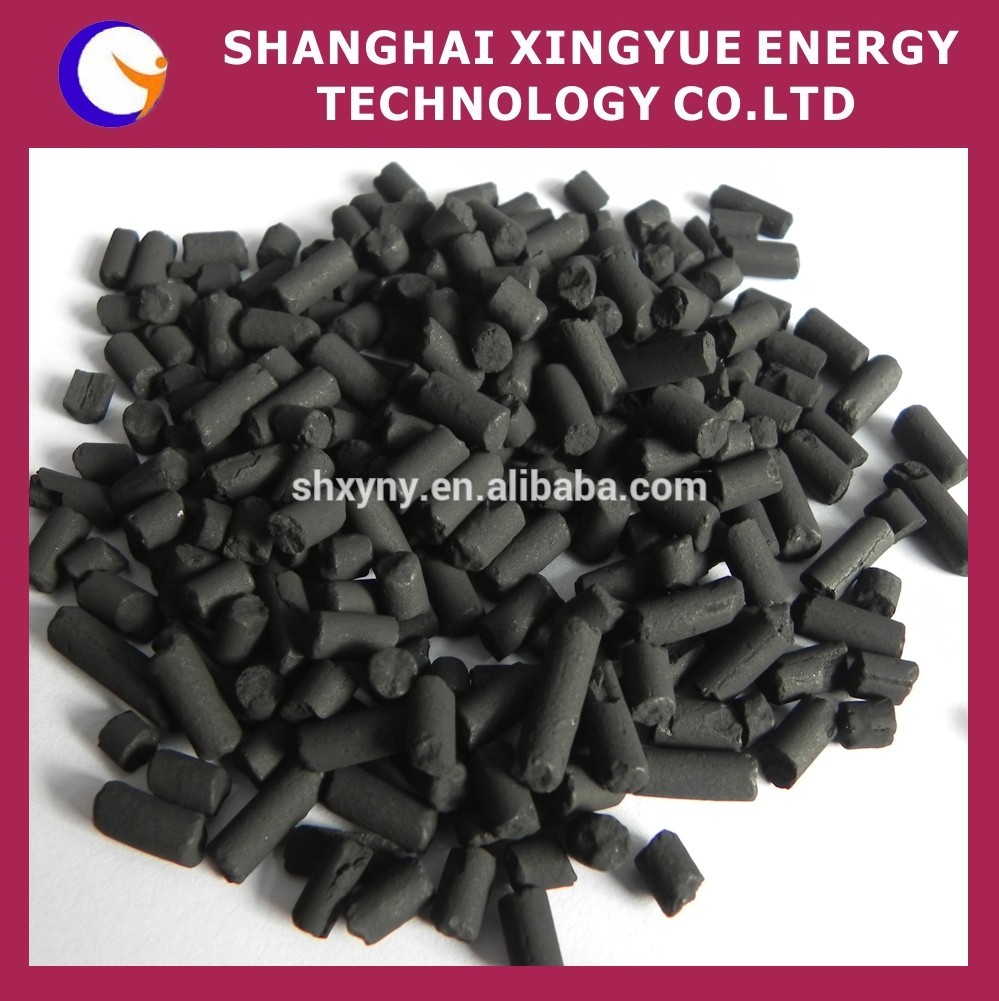 columnar activated carbon index:
| | |
| --- | --- |
| Iodine value | 500-1200mg/g |
| Bulk density | 0.45-0.85g/cm3 |
| Specific surface | 600-1150m2/g |
| PH | 7-9 |
| Moisture | 5-12 |
| Ash | ≤5 |
columnar activated carbon use;
1. Water quality purification; Coal column activated carbon can effectively purify rivers and lakes and other surface water and urban drinking water, sewage, chemical wastewater, etc.
2. The gas phase adsorption; Synthesis gas used in chemical raw material gas, chemical industry, pharmaceutical industry, gas drinks with carbon dioxide and hydrogen, nitrogen, chlorine, hydrogen chloride, ethyl hydrocarbon, ethane cracking gas, inert gas purification and atomic facilities such as the purification of exhaust gas, etc. Also used for removing the pollutants in the air, and the separation and purification of mixed gas.
3. The desulfurization denitration; Desulfurization, denitration products are all made of quality carbon raw material and adding a certain proportion of adhesive and cocatalyst. With high activity, large porosity, large sulfur capacity, high desulfurization efficiency, high mechanical strength. Good resistance to water, gas, small resistance and easy to regenerate, under the action of high pressure is not easy to broken, etc. This product is mainly used for all kinds of gas, water gas and semi water gas, coke oven gas, natural gas, carbon dioxide gas, city gas, synthetic ammonia process gas, chemical raw materials such as gas removal of H2S in the gas.
4. The solvent recovery; Solvent recovery processing for black coal column activated carbon, activated carbon pore developed, three kinds of pore distribution is reasonable, has the stronger adsorption ability. In a wider range of concentration has more adsorption capacity for most organic solvent vapors, widely used in benzene, xylene, ethanol, ether, acetone, petrol, chloroform, carbon tetrachloride and other organic solvent recovery.
Shanghai Xingyue energy technology co., LTD
Shanghai energy technology co., LTD is a sales of activated carbon, filter material, abrasive and refractory products manufacturing export company,located in Shanghai pudong new area, the geographical position is superior, the transportation is convenient.Our sales of products, including Coconut Shell Activated Carbon, black/ green Silicon Carbide, Brown Fused Alumina, White Fused Alumina,corundum, sand casting, garnet. Corn Cob, walnut shells and other products.Our strong technical force, testing equipment, factory always adhere to science and technology, the quality of survival,reputation and development purposes, continue to expand the scale of production and the development of new products to meet customers' needs.Our staff with excellent products, excellent service, on the basis of equality and mutual benefit, sincere cooperation with domestic and foreign customers sincerely, and work together for common development!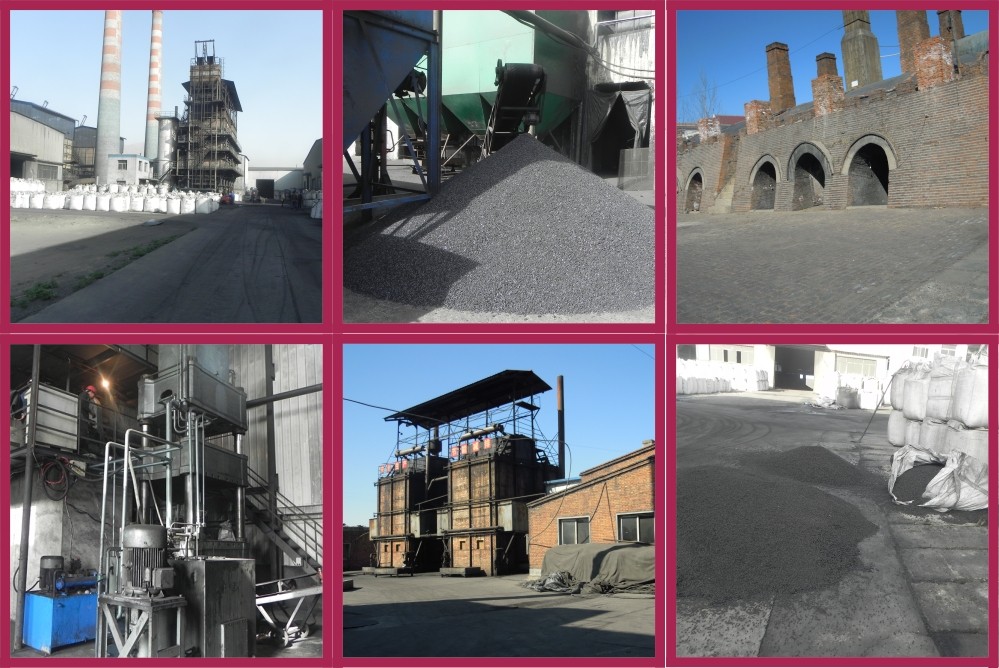 25kg / 50kg/500kg/1 jumbo bag (woven bag lined with polyethylene plastic film). Note that during storage, moisture, sun, water, try to avoid the packaging is damaged, so as not to affect the adsorption effect.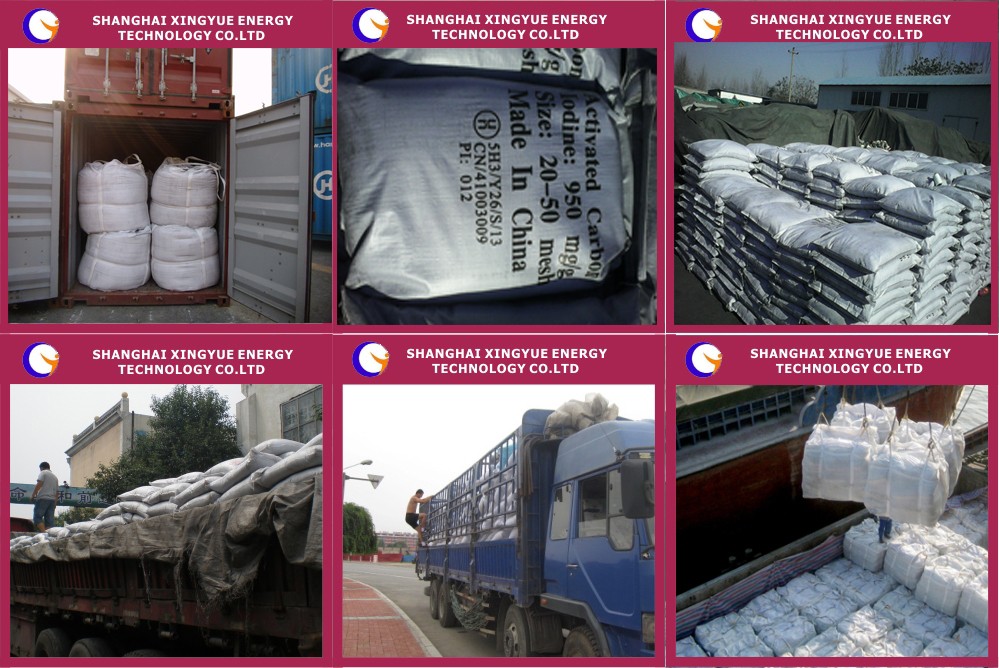 * The best payment condition;
* Price is the most competitive;
* All claims to be settled within 24 hours;
* All enquiries/questions to be replied within 24 hours.
* All orders to be delivered within 14 days for first lot;
* Quality level including packing standard is the best and most stable;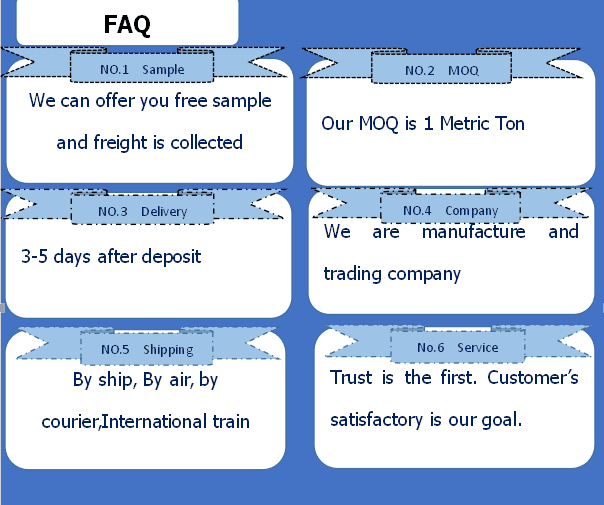 Contact us if you need more details on Columnar Activated Carbon. We are ready to answer your questions on packaging, logistics, certification or any other aspects about Activated Carbon、Anthracite Coal Based Columnar Activated Carbon. If these products fail to match your need, please contact us and we would like to provide relevant information.
Product Categories : Activated Carbon > Coal-based Column Activated Carbon