Coal column Activated Carbon is a porous carbon material, for cylindrical particles, appearance is black, non-toxic tasteless, high quality anthracite as raw materials, or by the high quality activated carbon as the carrier, the introduction of highly active desulfurization modifier or surfactant modification.
Through crushing, extrusion molding, carbonization and activation process refined but become. Equivalent to reopen the internal space, microporous increases greatly, its highly developed porous structure makes it has large surface area, so it's easy to with toxic or harmful gases in the air (harmful impurities) full access, this kind of highly developed pore structure - capillary constitute a strong adsorption force field.
Thus giving the coal column activated carbon adsorption performance. When the poisonous and harmful gases (impurities) touched the capillary strong adsorption force field around coal column activated carbon pore will immediately toxic and harmful gas suction hole (impurities) molecules, and to purify airy action.
Suitable for synthetic ammonia, methanol, methane gas, synthetic fuels, food processing, etc. In the process of production of desulfurization; Can also be used for city gas, water gas and semi water gas, petroleum gas, natural gas and other fine desulfurization.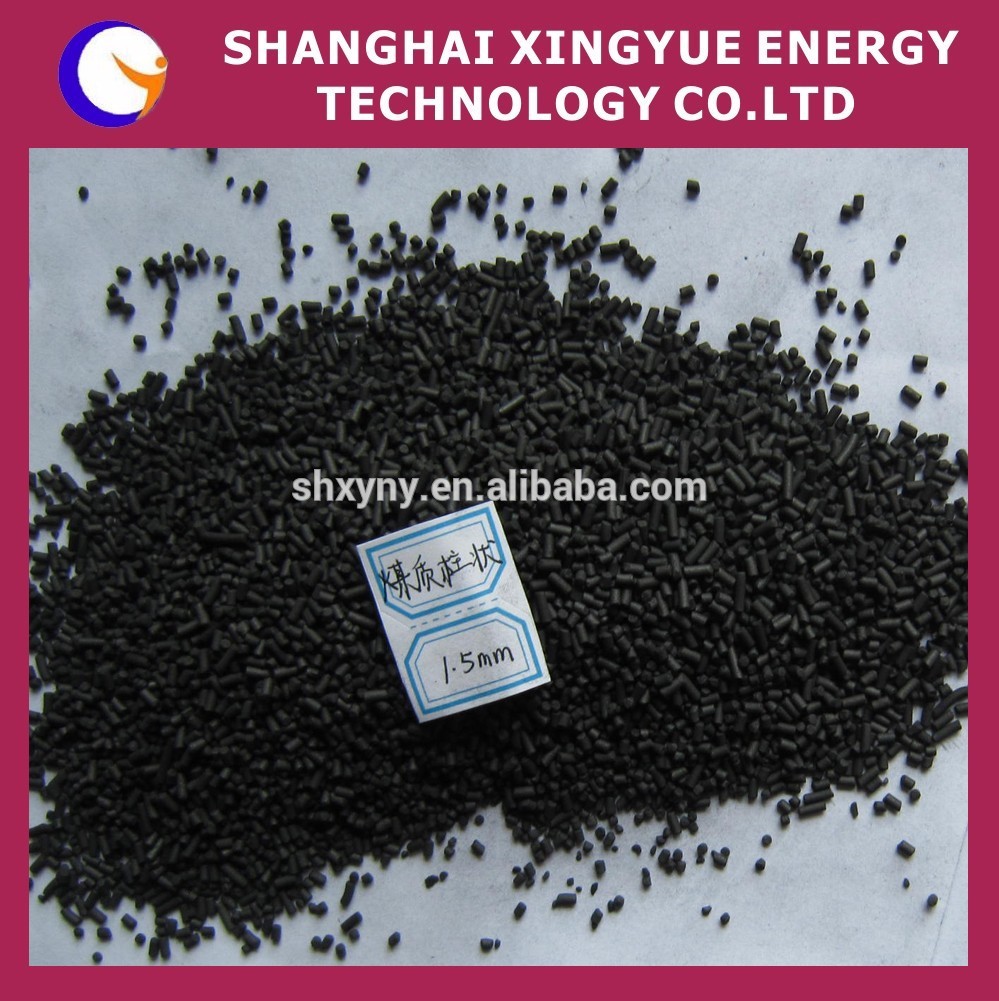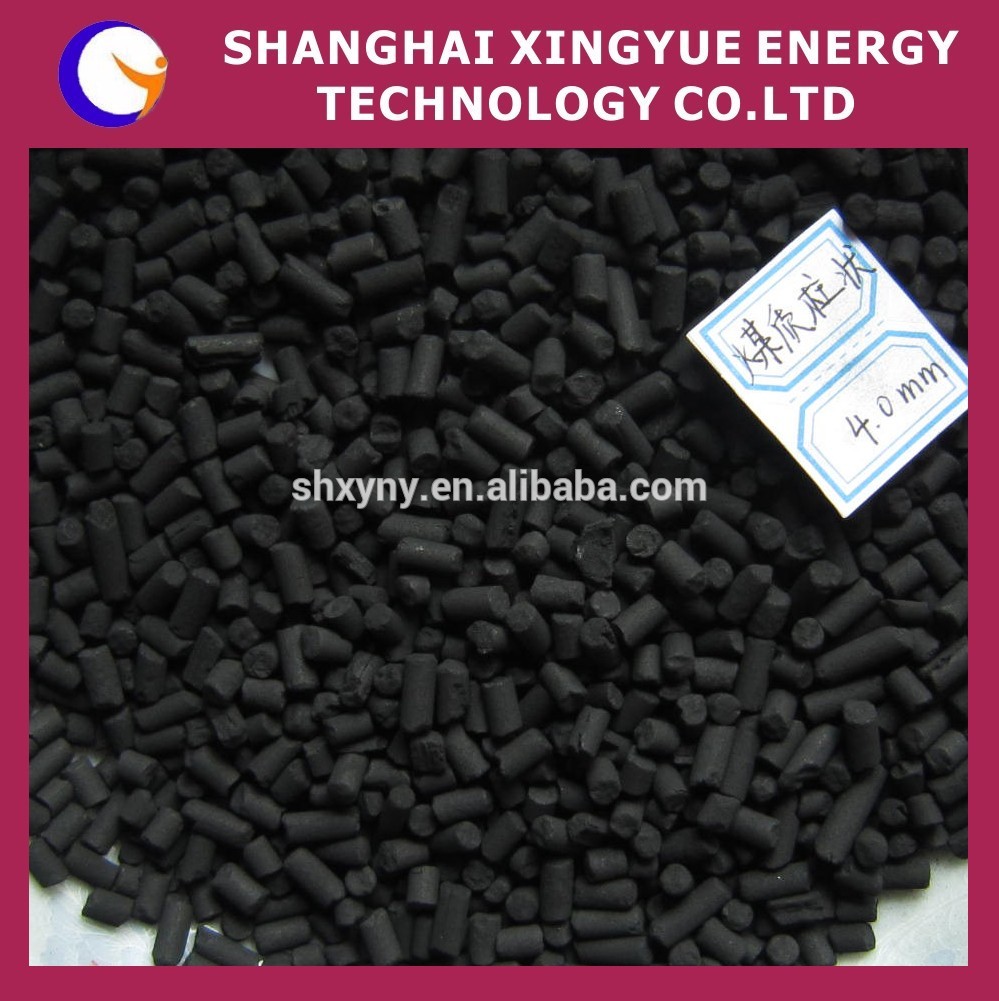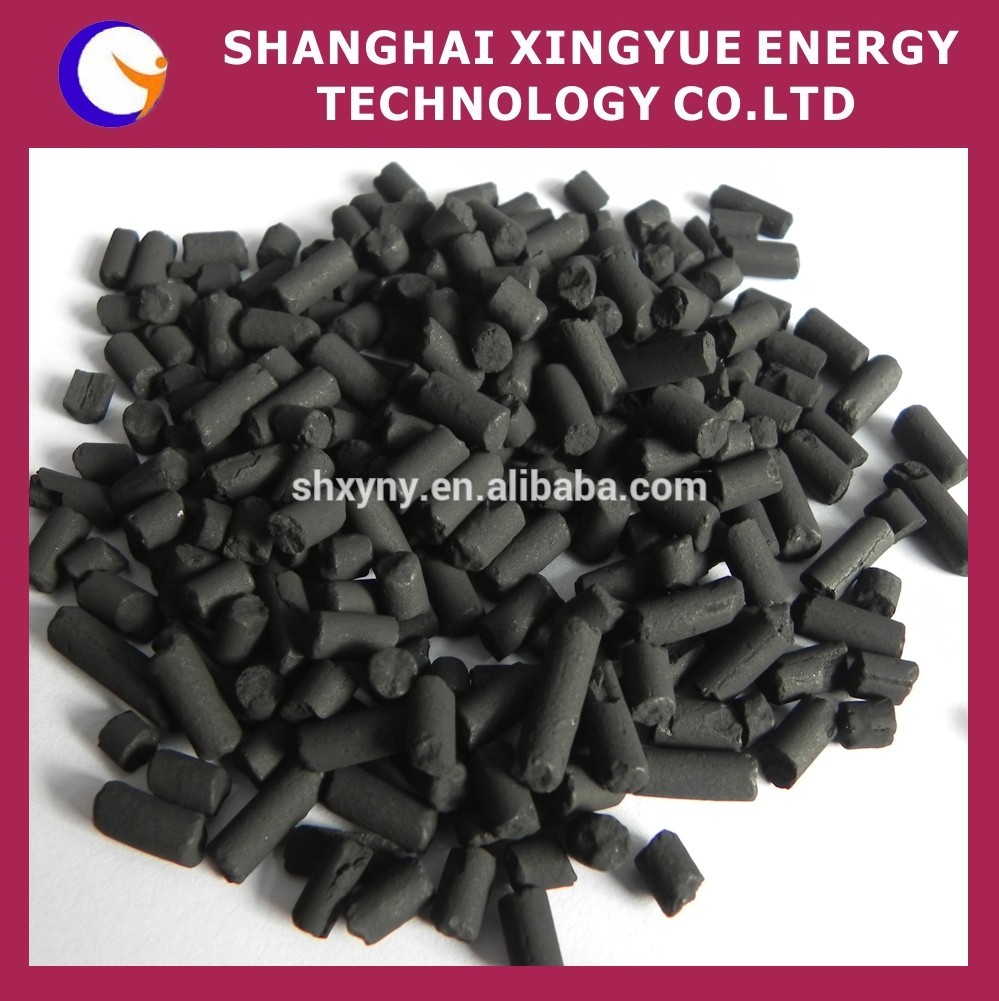 columnar activated carbon index:
| | |
| --- | --- |
| Iodine value | 500-1200mg/g |
| Bulk density | 0.45-0.85g/cm3 |
| Specific surface | 600-1150m2/g |
| PH | 7-9 |
| Moisture | 5-12 |
| Ash | ≤5 |
columnar activated carbon use;
1. Water quality purification; Coal column activated carbon can effectively purify rivers and lakes and other surface water and urban drinking water, sewage, chemical wastewater, etc.
2. The gas phase adsorption; Synthesis gas used in chemical raw material gas, chemical industry, pharmaceutical industry, gas drinks with carbon dioxide and hydrogen, nitrogen, chlorine, hydrogen chloride, ethyl hydrocarbon, ethane cracking gas, inert gas purification and atomic facilities such as the purification of exhaust gas, etc. Also used for removing the pollutants in the air, and the separation and purification of mixed gas.
3. The desulfurization denitration; Desulfurization, denitration products are all made of quality carbon raw material and adding a certain proportion of adhesive and cocatalyst. With high activity, large porosity, large sulfur capacity, high desulfurization efficiency, high mechanical strength. Good resistance to water, gas, small resistance and easy to regenerate, under the action of high pressure is not easy to broken, etc. This product is mainly used for all kinds of gas, water gas and semi water gas, coke oven gas, natural gas, carbon dioxide gas, city gas, synthetic ammonia process gas, chemical raw materials such as gas removal of H2S in the gas.
4. The solvent recovery; Solvent recovery processing for black coal column activated carbon, activated carbon pore developed, three kinds of pore distribution is reasonable, has the stronger adsorption ability. In a wider range of concentration has more adsorption capacity for most organic solvent vapors, widely used in benzene, xylene, ethanol, ether, acetone, petrol, chloroform, carbon tetrachloride and other organic solvent recovery.