Helan mountain rujigou anthracite, export " Taixi coal", known as" three low, six high" reputation, for the domestic top.
Rujigou " Taixi coal" since 1964 into the international market, the best-selling Belgium, Japan, France, Australia, Malaysia, Singapore,
Thailand and other more than 10 countries and regions, its quality can be compared with Vietnam hongji bituminous coal.
It's capacity of three low as low ash content, low sulfur content carbon additive , low phosphorus content and six high know as original calorific value of coal high, high specific resistivity, high mechanical strength, high recovery rate of refined coal, high rate of raw coal, high chemical, and Metallurgical Coke.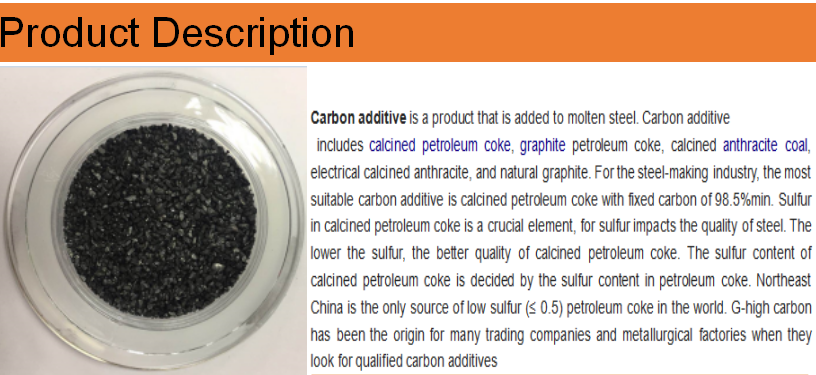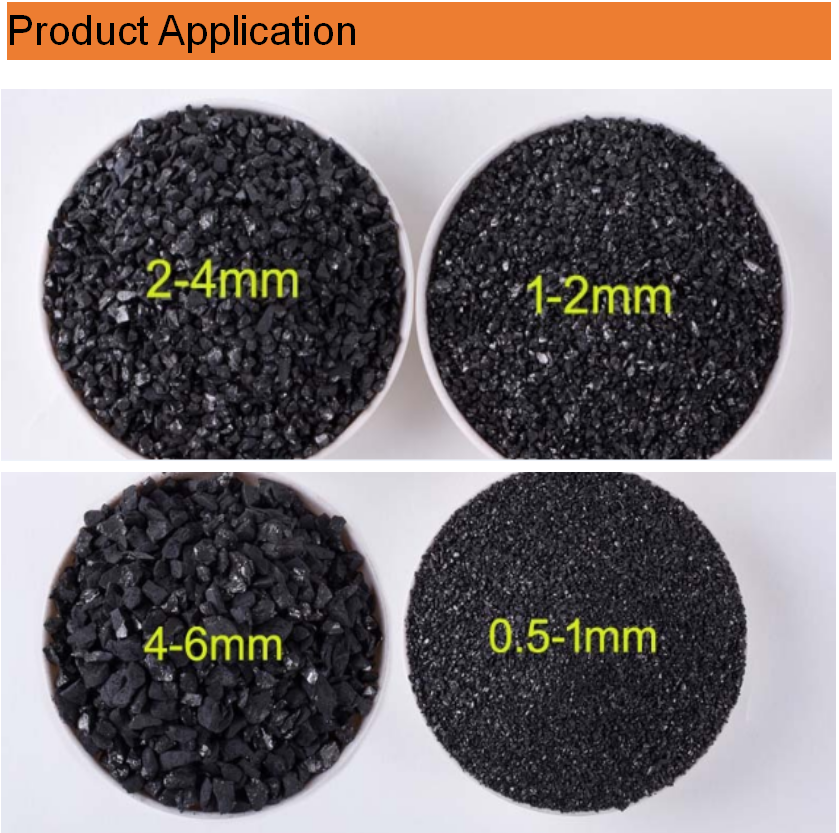 At present, there are 3 kinds of commonly used carburetant:
First, graphite powder, which is a vacuum powder by graphite electrode processing.
Second after petroleum coke, which is used in some domestic steel plant to make of carburizing agent.
Third is the graphitized petroleum coke, which is also used as recarburizer in steel making.
Induction furnace carburizing; cupola furnace carburizing; double process carburizing; furnace ladle with the current carburizing